We have developed Golden Style Lightroom Preset especially for photographs with golden details. Now you are able to make your photos look brighter, richer, more beautiful using the preset we gonna make in this tutorial. Preset ideal for aesthetic photos.
You can choose the option that is better for you below
You can follow this step-by-step guide to create a preset
You can edit photos by yourself, watching our videos
You can download our presets for free, but for this you need to carefully watch the video and remember the password (****) for downloading the preset in DNG format. Attention! The password appears only if you watch the video on YouTube, on this website (only on computer's browsers) or on YouTube app.
You can also buy set of presets like this. Look at the items down below
Download the Preset
How to create Golden Style Preset for mobile Lightroom | Guide
We recommend using photos with golden details.
1. Choose your photo
Take some photo or choose it from your phone and add it to Lightroom. It's better if it's with jewellery. How to add a photo, you can see here.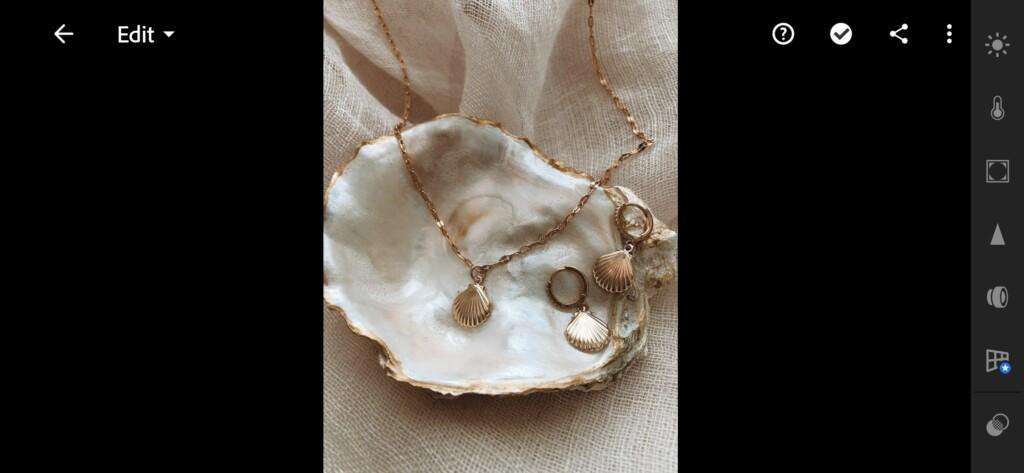 2. Light correction
We'll begin the editing of our photo with the tab LIGHT. The settings are shown in the screenshot, you only need to repeat. It's not too difficult )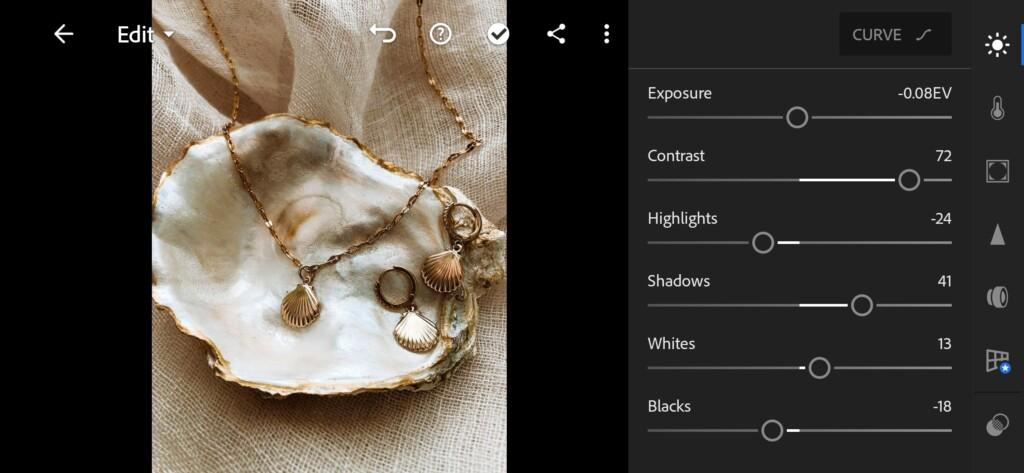 3. Color correction
To get more beautiful picture, we need to adjust the colors so that its combine with each other and look perfect.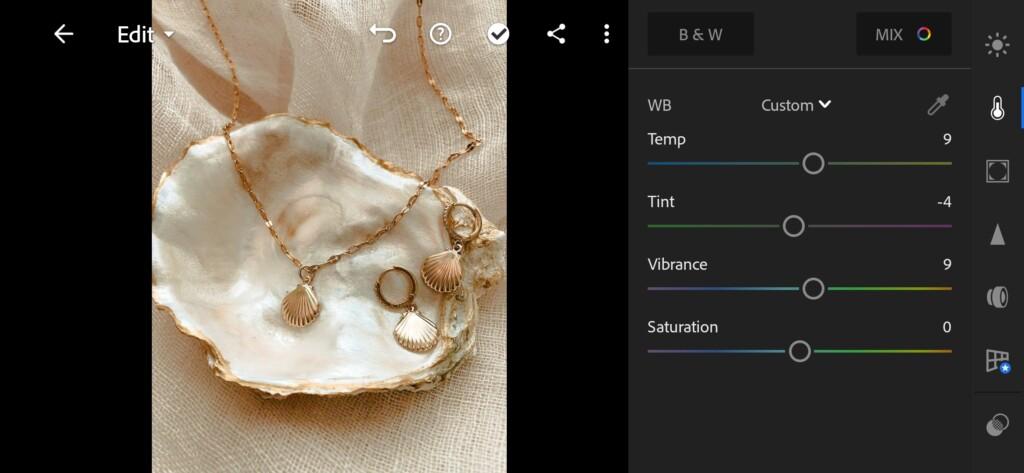 4. Effects editing
Add Texture, Clarity, Dehaze and Split Tone to our photo and make the photo more expressive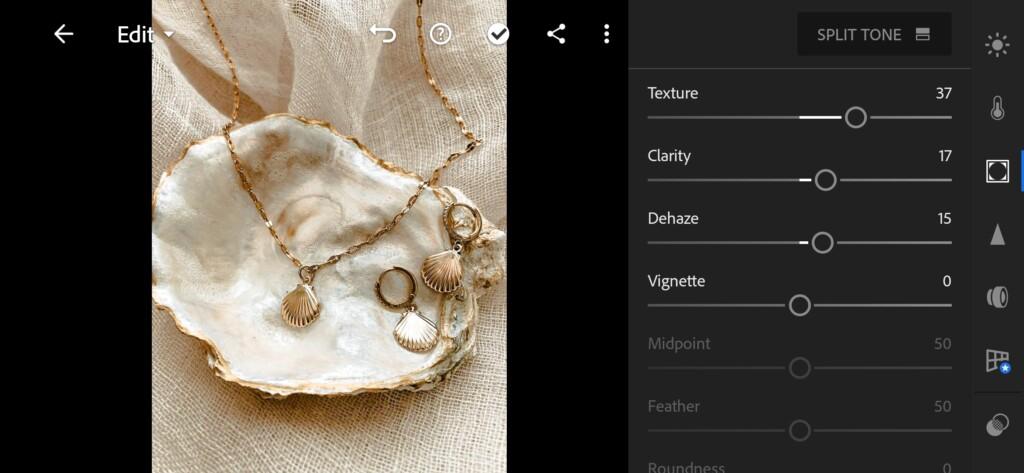 5. Detail correction
To emphasize the objects in our photo, adding a little details.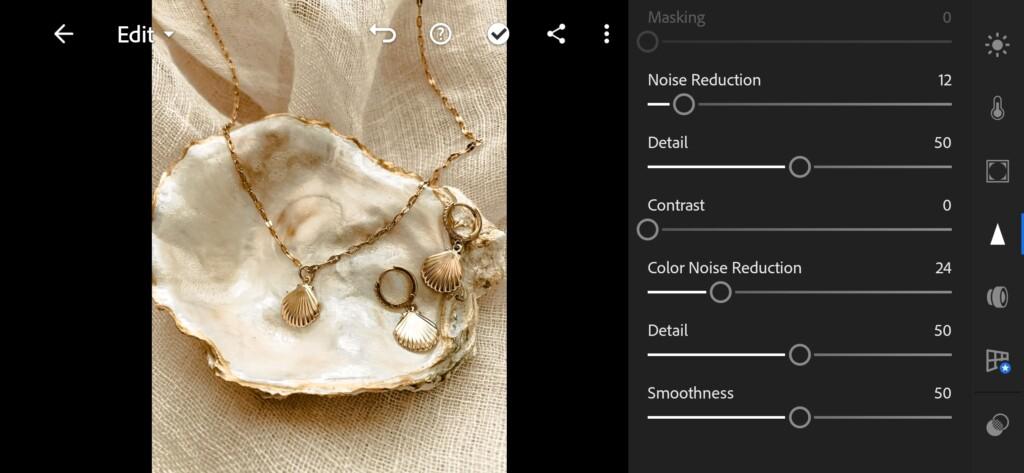 6. Preset is ready
Our preset is ready! In the screenshot below you can see the result before and after. To see the result before and after on your phone in Lightroom just click on your photo and hold the cursor on it.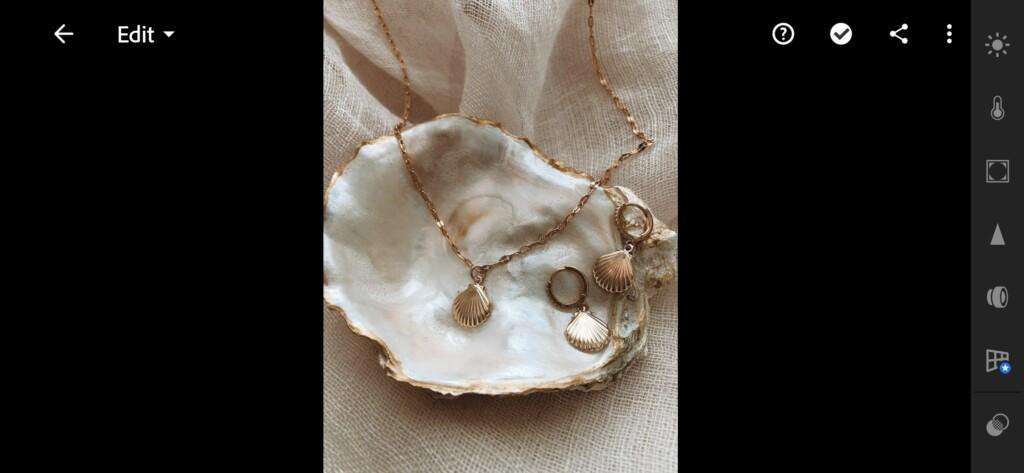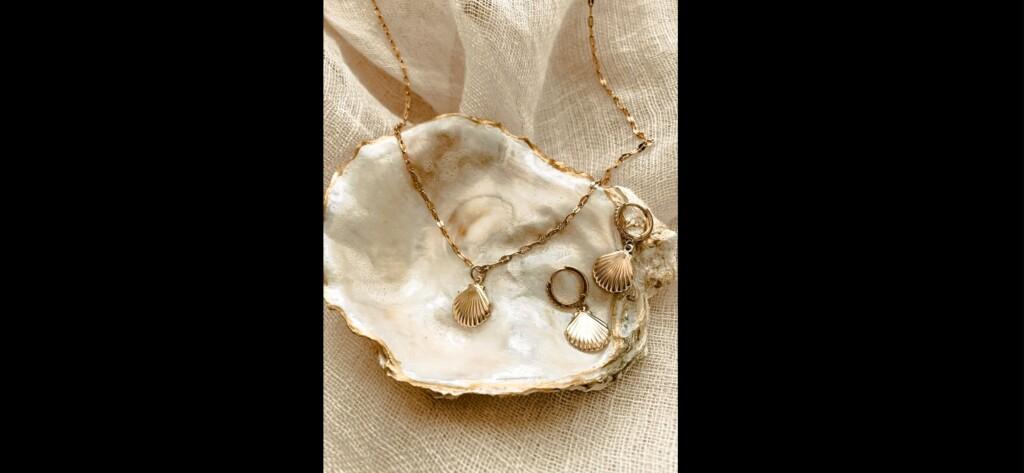 7. Save your preset
Don't forget to save the preset, for further use the presets in one click on your photos. 
---
Thank you for being with us. We made it with love. See you next time.
---
Watch the video how to create Golden Style preset | Tutorial
---
---
Download the Preset
To download the Preset for free you need to have a password which appears twice on the top right corner during the video
---
Reviews
People who already use our presets. Check out their Instagram...
Leave your review
Leave your review
Similar tutorials
You will probably like these presets too. Just check it out ;)

@BILLYDEEE
Lightroom tutorial

Sunkissed
Lightroom tutorial

Confidence
Lightroom tutorial