In our huge catalog you can find many tutorials and each of them contains a mobile dog preset which you can get absolutely for free. Follow this guide to understand how you can do it.
1. Watch the video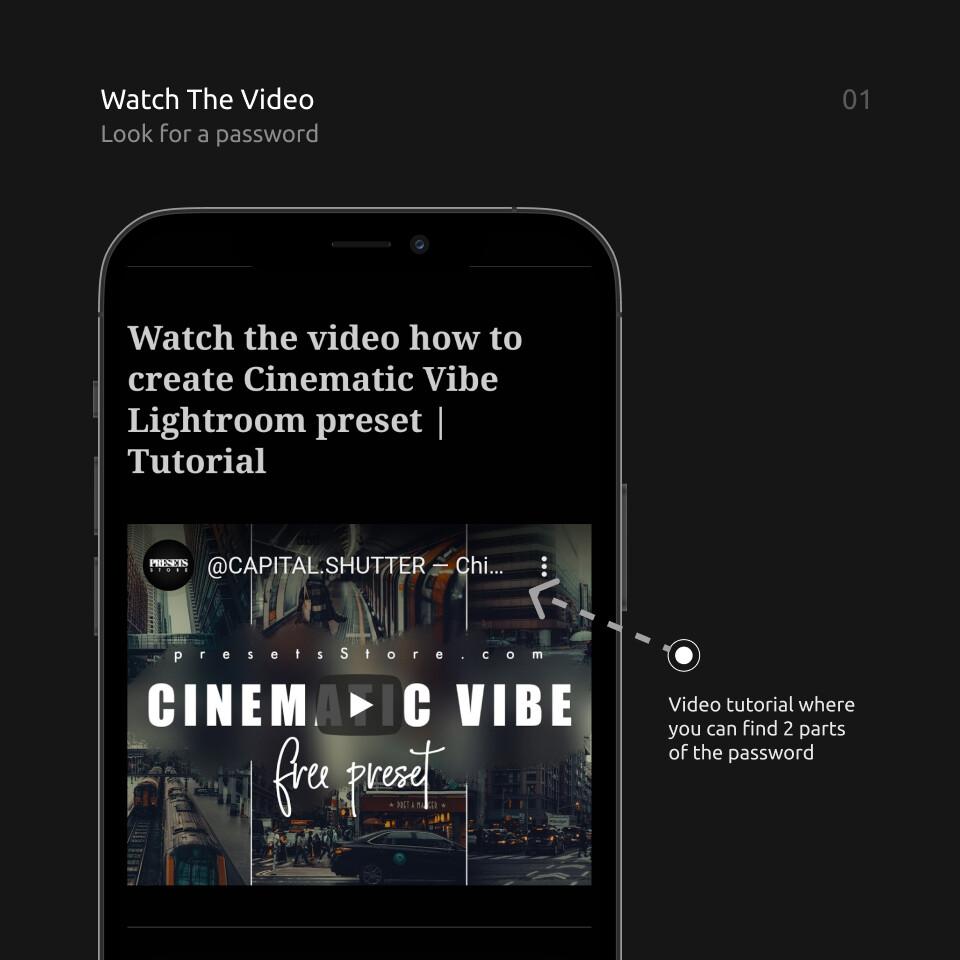 At the end of each tutorial you can find video guide. So you should watch this video and find the password which appears twice on the top right corner during the video. For instance: Password1: 11** (that means, the first part is 11) and Password2: **22 (that means, the second part is 22), so the whole password is 1122.
2. Find Download button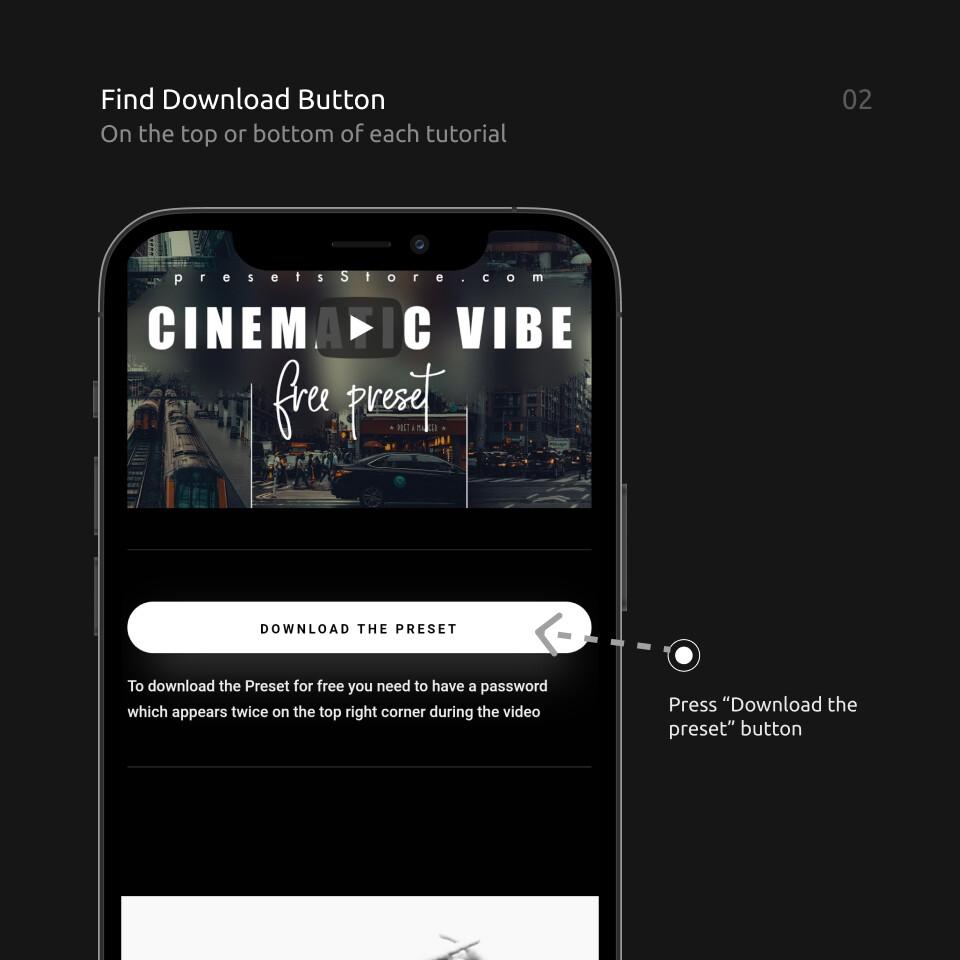 The button "Download the preset" you will find on top or bottom of each tutorial. Press it.
3. Enter The Password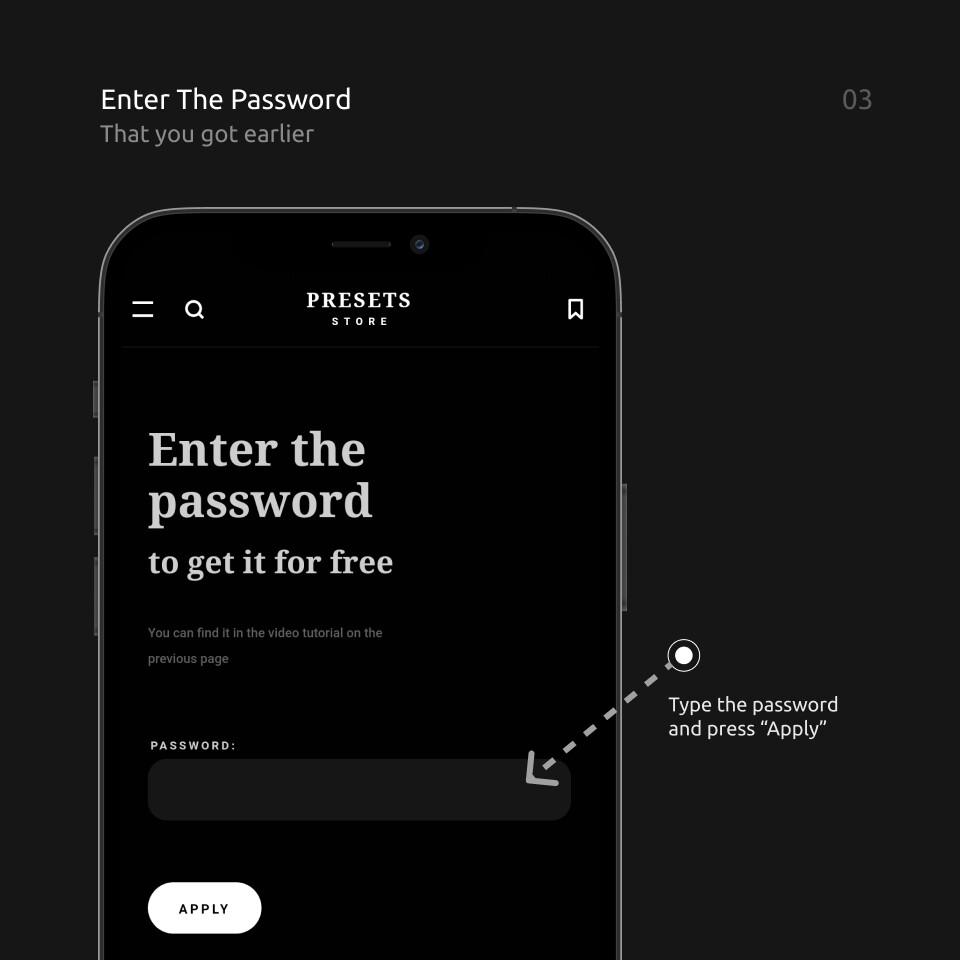 Enter the password which you got in the first step and press "Apply" button.
4. Wait for 15 seconds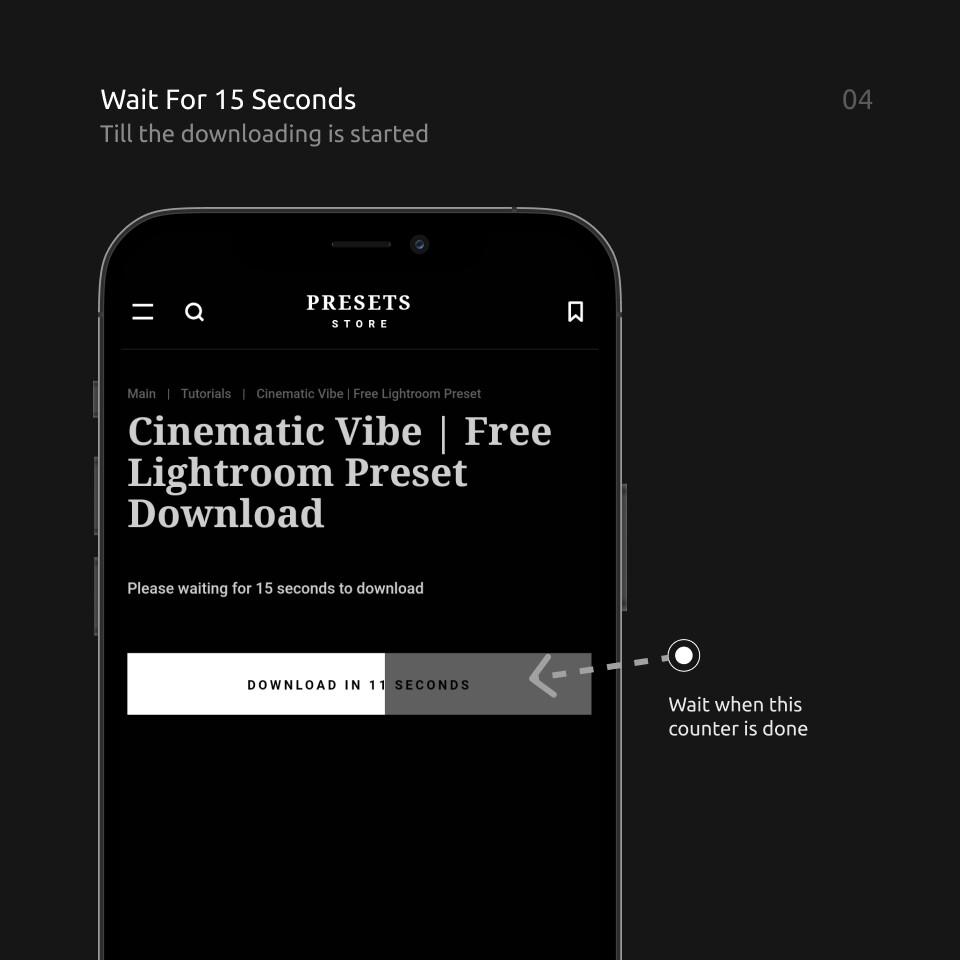 Now you just need to wait for a while.
5. Download now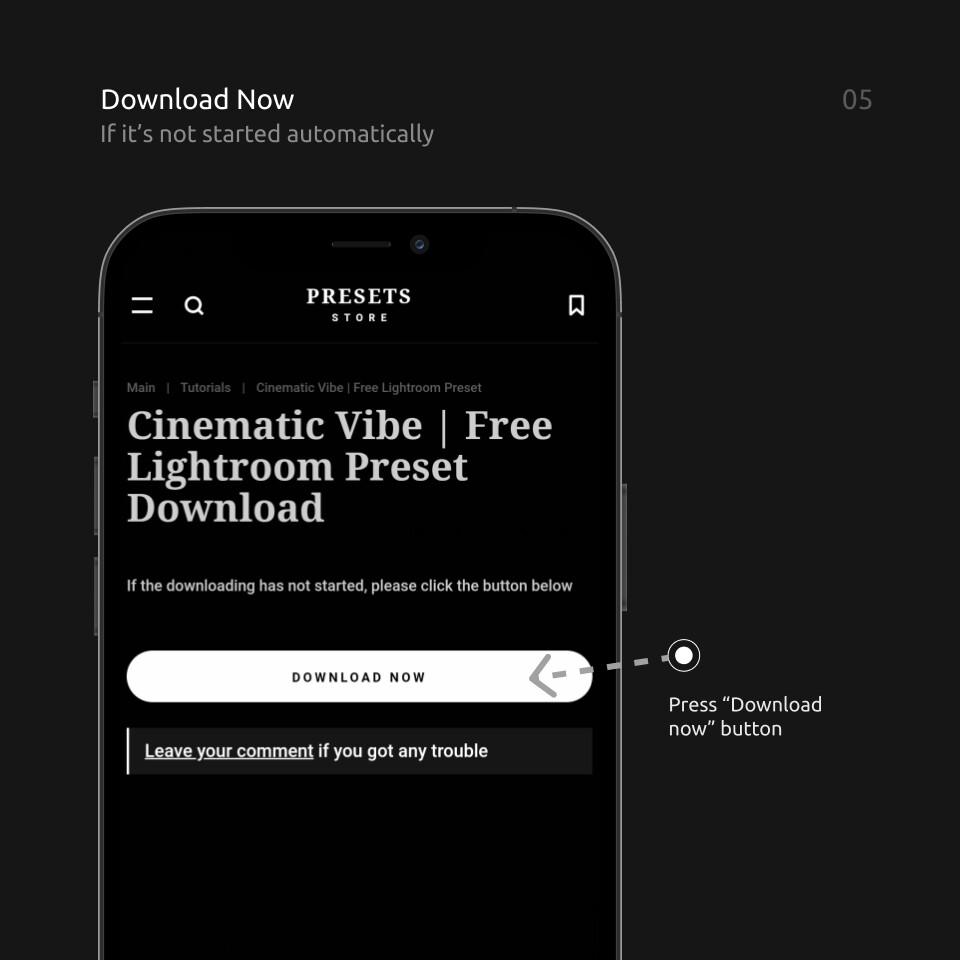 The downloading should be started automatically. If it's not, just press the button "Download now".
6. Say Thank you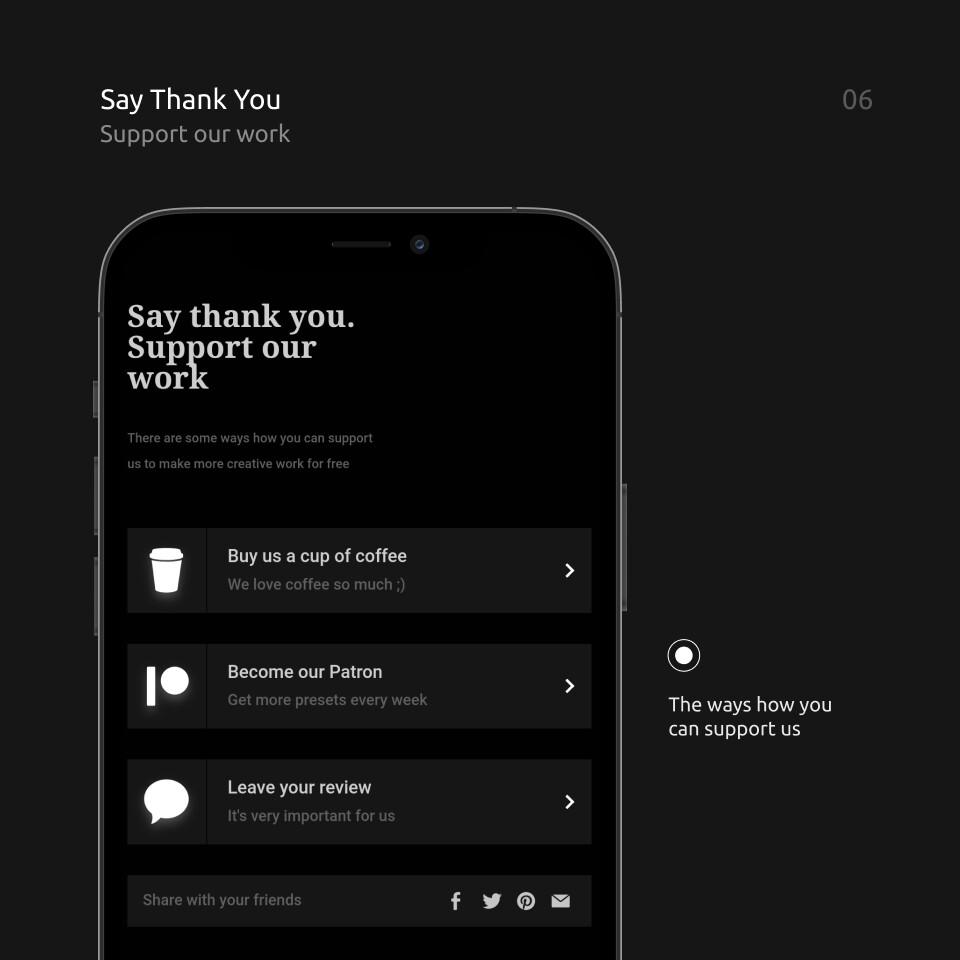 There are 4 ways how you can support us:
That's it! We are done! Enjoy your preset! 😉
Check this out
Our Lightroom presets, LUTs and sets with different color corrections
More articles
Probably you will be interested in these topics too
Discussion
Please leave your opinion or ask any questions